Heat Pumps
---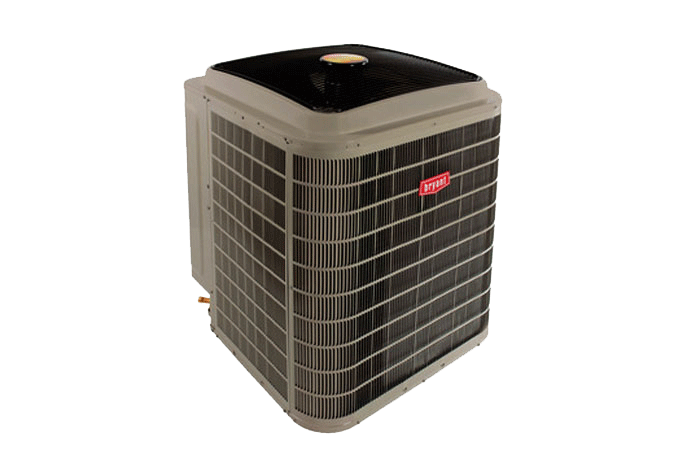 Heat Pumps
Columbus Worthington Air installs top-of-the line Heat Pumps offered by Bryant. Our team offers these products:
Bryant Legacy Line™
Bryant Preferred Line™
Bryant Evolution Line™
Watch this video and learn all you need to know about heat pumps.
Columbus Worthington Air Is the Preferred Source for Expert Heat Pump Services
You can depend on Columbus Worthington Air to provide the best heat pump installation Columbus has to offer.
Our heat pump repair and installation service technicians have the knowledge to address your family's heating requirements, whether through annual maintenance and inspections or by installing a new HVAC system. Our affordable solutions will keep your family cozy when the temperature plummets in Columbus.
We know the importance of a working heat pump. When your heat pump malfunctions, we're here to help. Our focus on excellent customer service and the finest parts and equipment ensures your system will run smoothly again and your heat pump will warm your home comfortably.
How to Know When to Call for Heat Pump Service
Common heat pump problems for which you need to contact Columbus Worthington Air for installation or repair include:
Larger energy bills: An inefficient heat pump could be to blame when power utility bills skyrocket as you use the same temperature setting.
Bad indoor air quality: Poor indoor air quality can occur when something is wrong with the heat pump's filtration system.
Rooms are unevenly heated: If your home experiences unexpected temperature changes, call us!
Unusual sounds: Squeaks, rattles, or grinding noises may indicate the pump needs expert attention.
Frozen coils: The defrost cycle could require professional heat pump service when ice accumulates on a heat pump's coils.
Diminished airflow: Poor air flow could signal problems with the heat pump system motor or fan.
Call the electric heat pump experts at Columbus Worthington Air to inspect your system if you notice any of these issues. We'll diagnose the problem and provide a custom repair plan!
The HVAC Professionals at Columbus Worthington Air Provide Answers to Customers' Most Common Questions
What's a heat pump?
A heat pump moves heat from one place to another instead of generating heat.
How will a heat pump keep us comfortable?
The heat pump's refrigerant absorbs heat inside the home and moves it outside in the summertime, so you'll stay cool. The pump reverses this process during winter to keep you cozy.
Why choose Columbus Worthington Air?
Columbus Worthington Air's HVAC experts stand apart from competitors because we prioritize customer satisfaction and provide the highest level of heat pump repair, heat pump tune-up, and installation services. We work efficiently and are known for our competitive prices, meeting any homeowner's budget.
Can homeowners install their own heat pump?
We discourage homeowners from attempting do-it-yourself heat pump installations. If done incorrectly, , the system might run less efficiently, and components could break.
What is the cost of installing a heat pump?
The cost varies according to the complexity and size of the installation. We'll inspect your house and provide an estimate.
What is the average amount of time to install heat pumps?
Work may span several hours or an entire day, according to job complexity and whether we need to address ductwork or electricity.
Is the team at Columbus Worthington Air prepared to fix my particular heat pump?
Our heat pump experts know all major manufacturers and models of heat pumps. We're here to handle whatever problem your heat pump is experiencing and get it running efficiently again!
What are the main benefits of upgrading my heat pump?
Benefits of upgrading your heat pump include:
Smaller utility bills from energy efficiency
Better indoor air quality
Boost property value
What is the recommended schedule for heat pump service?
Getting the most out of your heat pump requires scheduling an appointment for maintenance at least once a year. Columbus Worthington Air experts can keep your system running efficiently and detect issues when they're smaller and cheaper to repair.
Request an Appointment
All appointments will be confirmed by phone. Same day appointments not accepted via internet. For emergency service please call 614-405-7819.
NOTE: By submitting this form, your email address may be used for future marketing purposes from Columbus Worthington Air; however, your email address will never be sold to a third party. For more details, view our Privacy Policy.