Air Conditioners
---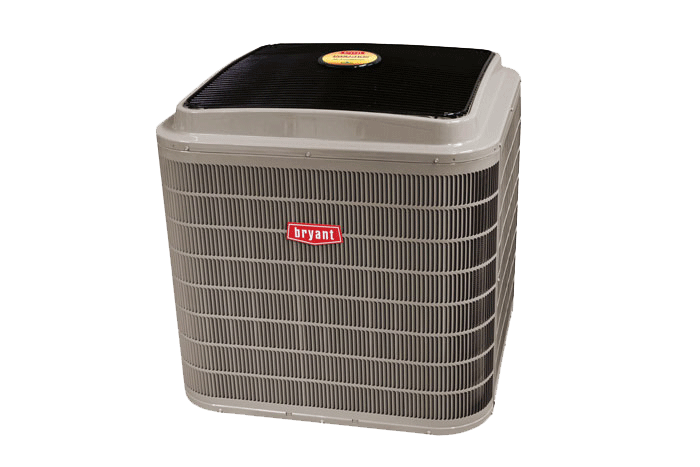 Effortless A/C Installation in Columbus, Ohio
Installing a new unit from a trusted brand like Bryant in your home is a great way to lower air conditioning costs and improve your overall air quality. At Columbus Worthington Air, we take great pride in customer satisfaction that lasts well after we've packed up our trucks.
We install the following products from the Bryant line of quality air conditioners:
Bryant Legacy Line™
Bryant Preferred Line™
Bryant Evolution Line™
Air Conditioning Replacement Warning Signs
The air conditioner itself will let you know when it's time to buy a new air conditioner. Look for the following signs to clue you in about when it might be time to engage air conditioner installation services:
Even if the air conditioning unit isn't showing signs of wear, you should start thinking about how much longer it will last after about a decade. Most units will start to show wear between 10 and 15 years, so you don't want to be caught off-guard by sudden malfunctions.
If your energy bill suddenly spikes during the months of high usage, it might be a sign that your air conditioning unit is working harder to perform its job. This can happen when a unit needs to be maintained or replaced.
An air conditioning unit should be running only when it's needed to get your home to a certain temperature. If it is constantly on, it means it's not performing as efficiently as before, and it may be time for a new unit.
Benefits of an Updated Air Conditioner
An up-to-date air conditioning unit keeps your home at the ideal temperature, so your family can enjoy their leisure time without concern over comfort. Beyond this, efficiency means the unit is consuming less power to perform, which lowers the per-month energy costs substantially. This means you can bask in that newfound comfort with the knowledge that you're saving money the whole time.
Our Industry-Leading Warranty
Our ironclad warranty comes with an exceptional service guarantee, which means that if within a year you're dissatisfied with the services we performed, we will refund 100% of the air conditioner and installation costs.
Our Other Air Conditioning Solutions
In addition to installing top-tier air conditioning units, we also offer the following products and services for air conditioning:
Contact Us Today Through Live Chat, Email, or Phone
At Columbus Worthington Air, we offer a variety of quality air conditioners for homes of all sizes. We also offer installation for split air conditioners, central air conditioning, and air conditioning kits to address any heating and air challenges you face. Give us a call today to learn which models we offer and which are right for your home.
Request an Appointment
All appointments will be confirmed by phone. Same day appointments not accepted via internet. For emergency service please call 614-405-7819.
NOTE: By submitting this form, your email address may be used for future marketing purposes from Columbus Worthington Air; however, your email address will never be sold to a third party. For more details, view our Privacy Policy.