Contact Us
---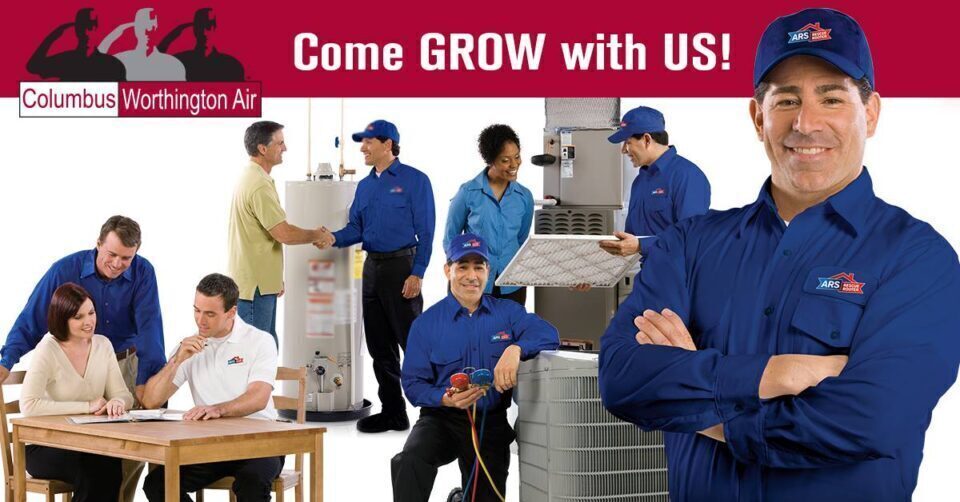 Columbus Worthington Air
Address 6363 Fiesta DrColumbus, OH 43235
Phone 614-771-7001
Hours of Operation Monday – Sunday: 7:00 AM – 5:30 PM
Emergency service available
We Will Keep Your HVAC System Running Year-Round
Few sensations are more appealing than the rush of cold air from a well-maintained air conditioner enveloping you as you enter your home on a warm summer day. Conversely, scurrying into a warm house on a snowy winter day also provides much-needed comfort. Columbus Worthington Air (CWA) helps homeowners in Columbus, OH maintain consistent temperatures and energy efficiency year-round. Call us today to learn about all we have to offer.
Our Team Offers Comprehensive HVAC Services
Columbus Worthington Air is your one-stop shop for anything related to your HVAC system. We can install, repair, or replace HVAC units, and we even offer a wide range of accessories. Homeowners throughout the Buckeye State trust our proficiency with:
Heating – Our team offers fast, reliable heating and furnace maintenance services. We even provide emergency heating repair in case of disaster.
Cooling – The specialists at CWA are adept at air conditioning repair, AC installation, routine inspections, preventative maintenance, and more.
Indoor Air Quality – We can propose a wide range of air quality solutions to combat humidity issues, uneven temperatures, excessive dust, and foul odors, among other problems.
Why You Should Choose Columbus Worthington Air
Columbus Worthington Air has been meeting the heating and cooling needs of residential and commercial customers throughout Columbus, OH and the surrounding area for more than 80 years. Our experience, expertise, and commitment to customer service have helped us become one of the most trusted HVAC service and installation companies in Central Ohio. Don't just take our word for it. Read what some of our satisfied customers have to say or peruse some of our past projects to better understand how we can help you.
Contact Columbus Worthington Air Today
When you need a dependable heating and cooling specialist, look no further than Columbus Worthington Air. Homeowners and business owners in Columbus, OH have benefited from our services for decades, and we are confident you will too. Contact us today to request an appointment.
Request an Appointment
All appointments will be confirmed by phone. Same day appointments not accepted via internet. For emergency service please call 614-771-7001.
NOTE: By submitting this form, your email address may be used for future marketing purposes from Columbus Worthington Air; however, your email address will never be sold to a third party. For more details, view our Privacy Policy.