Columbus Heating Services
---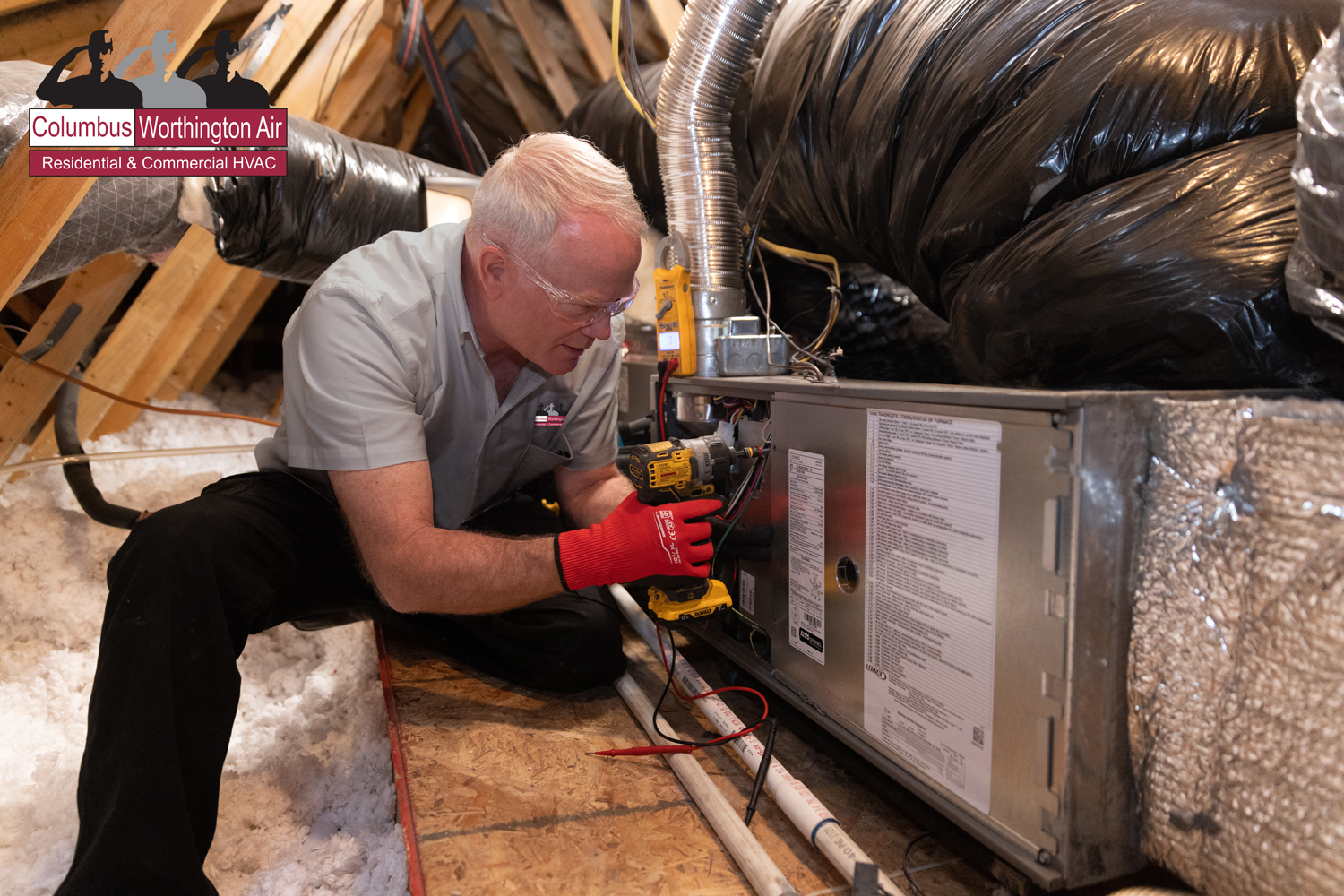 Heating, Furnace Repair & Installation in Columbus, OH
When you need affordable, dependable furnace service in Columbus, OH, there's no better place to turn than Columbus Worthington Air. We're the experts in all types of home heating systems, from furnaces to heat pumps to air handlers. With our expertise working for you, your home will stay comfy and cozy even in the coldest winters.
As a fully experienced and capable heating company, we provide repairs, installation and regular maintenance to ensure your equipment is running as well as it can at all times. Whether you need emergency repairs, installation of a new system or an annual tune-up, our heating services are at your disposal.
Our Repair Capabilities
If your home's heating system breaks down, it can be more than an inconvenience. Without heat, there's the risk of your pipes freezing and causing significant damage to the rest of your house. This is why it's important to have a furnace company you trust to handle any repairs quickly and effectively so you can have peace of mind.
We're known for providing fast, reliable repair work throughout the area. We have a team of experienced, licensed technicians on call who know the inner workings of your HVAC equipment and work tirelessly to resolve any problems. When you call us, you can rest assured that your system will be back up and running as soon as possible.
Providing Comprehensive Maintenance
The key to keeping your heating equipment from breaking down is regular furnace maintenance. Our furnace services include everything necessary to keep your systems in good working order. When our experts arrive at your home, they'll perform a comprehensive inspection to identify any potential issues before they have a chance to become bigger problems. They'll also handle all cleaning and adjustments that may be needed to keep your systems working as effectively and efficiently as they can.
Gas Furnaces
We're the largest factory-authorized Bryant dealer in Ohio, meaning we can help you select the model that's right for your home. We have many energy-efficient models in various configurations to help you save money and keep your house warm year-round. We'll assist you in selecting whatever works best for your needs and install the system so it delivers maximum benefit at all times.
Heat Pumps
The energy efficiency of these systems make them a great choice if you want to keep your utility bills low. We offer numerous options, including dual and variable speed models, to suit your desired comfort level.
Air Handlers
When combined with heat pumps, these electric furnaces give you the ultimate in comfort even when conditions outside your door are at their most frigid. These units provide an added boost of warmth when your heat pump has difficulty keeping up with the drops in temperature.
Request an Appointment
To request your first appointment today, fill out the contact form below. All appointments are confirmed by phone, and same-day appointments are not available online. For emergency service, please call 614-405-7819.
NOTE: By submitting this form, your email address may be used for future marketing purposes from Columbus Worthington Air; however, your email address will never be sold to a third party. For more details, view our Privacy Policy.