Learning Center
---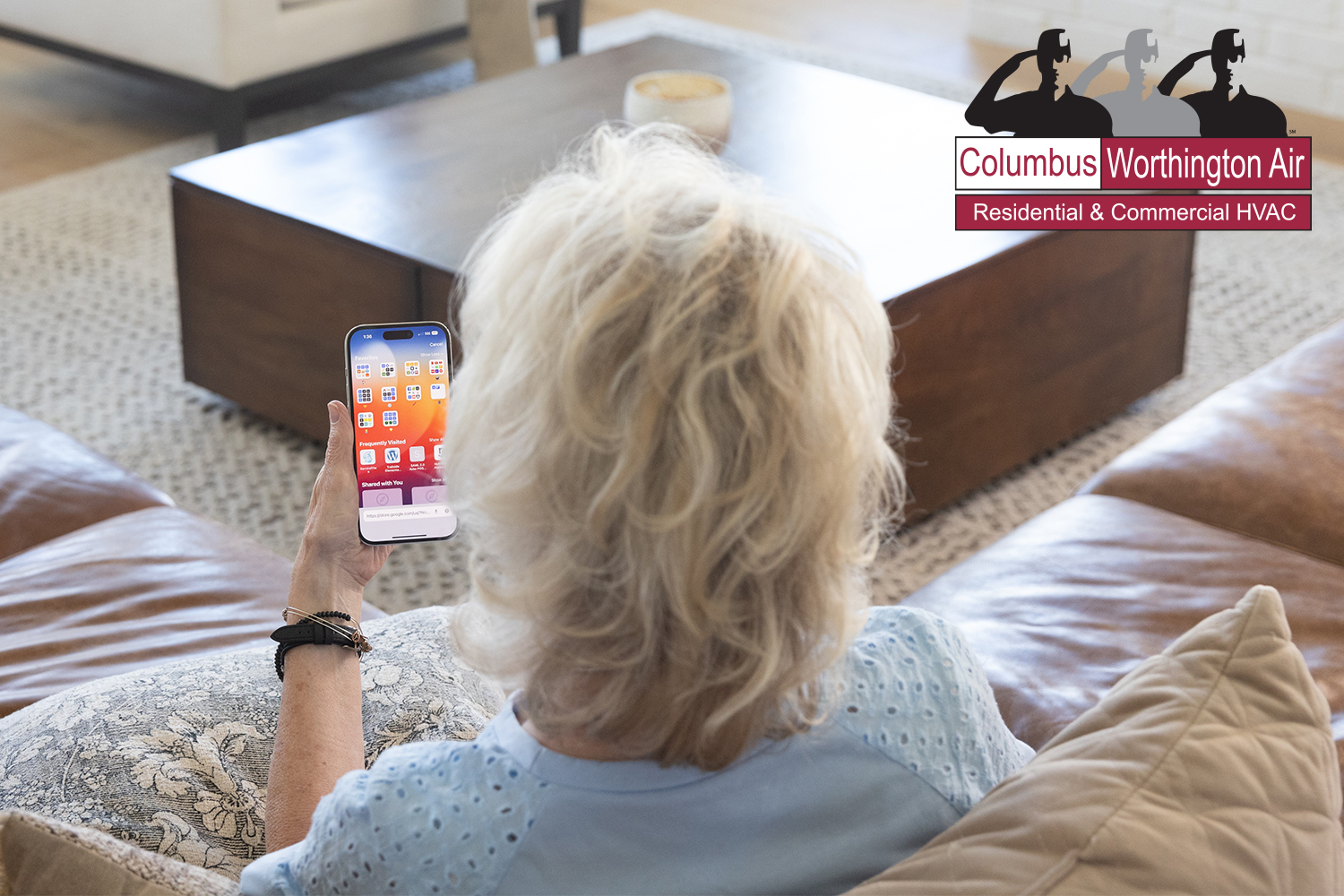 AC and Heating FAQ Learning Center in Columbus, OH
Welcome to the Columbus/Worthington Learning Center. Listed below are various HVAC, AC and heating categories filled with (FAQ) frequently asked Questions and videos to better serve you and help answer questions you may have. If you do not see your question answered in any of our categories, please contact us at 614-405-7819. We'll ensure that all of your questions are answered right away!
Helpful resources
Daytime Columbus
Want to know more about quality HVAC servicing and why it can be found here at Columbus Worthington Air? Be sure to check out our interview on Daytime Columbus. After earning the title of branch of the year, we were asked to be on the show to discuss our principles, operations, and experiences. The result is an informative video on HVAC best-practices. During our interview, we also go into great detail about the importance of furnace maintenance. Keeping up on your furnace includes cleaning your filter or changing it when need be. Another great tip is to pay close attention to the operation of your furnace. This includes pay attention to abnormal sounds, spiked energy bills, and unusual scents.
We suggest that you get the help from a service professional before or at the start of the season. At Columbus Worthington Air, we strive to bring you ultimate energy efficiency and save you from potential issues. We make your experience with us an educational one, giving you the knowledge and skills to keep your furnace in its best shape. Whether you're experiencing an emergency or just have concerns about your model, we'll rush to your location immediately. If the problem is severe, we can even have an installation crew at your house the very same day!
Out N' About
We had the honor of being interviewed once again with a reporter from Out N About to discuss the importance of efficiencies and how it can save you money in a big way. If you're looking to upgrade your air conditioner, you want to purchase a unit with a great SEER (Seasonal Energy Efficiency Ratio) rating. This rating is an important number to pay attention to as it is the average cooling output during a typical season, divided by the total electric energy input. The higher the SEER rating on your unit, the more efficient it will be. To keep your unit operating at maximum efficiency, we suggest that you change or clean your filter every month. We also recommend that you get a service professional to assess the condition of your unit to make sure that everything is in perfect shape.
Why Choose Us?
With decades of experience and in-depth knowledge with HVAC systems, our team here at Columbus Worthington Air can help you through any problem or concern you may have. Our reliable, drug-tested technicians are standing by 24 hours a day, ready to help you with our award-winning HVAC services. We proudly offer upfront prices, seasonal deals, and same day services. We understand the importance of having your home running as efficiently as possible, which is why we provide our skilled services to help you achieve maximum energy efficiency every season. When you work with us, we bring you an educational experience that gives you proper knowledge to better maintain your systems to upkeep efficiency and operation. Get your service today and call 614-405-7819!
Request an Appointment
All appointments will be confirmed by phone. Same day appointments not accepted via internet. For emergency service please call 614-405-7819.
NOTE: By submitting this form, your email address may be used for future marketing purposes from Columbus Worthington Air; however, your email address will never be sold to a third party. For more details, view our Privacy Policy.