Ductless Mini Split Installation in Columbus, Ohio
---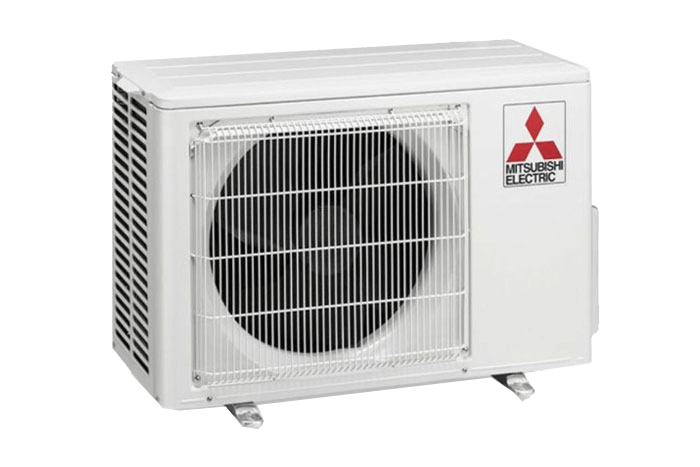 Discover the Benefits of a Ductless System
Many older homes or apartments may not have been constructed with ductwork. Other homes may have additions that were added later but never tied into the original ductwork system. This leaves you to use window units or free-standing electric heaters or air conditioners to make your space more comfortable. However, there's another option. Ductless mini-splits are an excellent high-efficiency alternative to inefficient window units and can be installed with minimal disruption to your indoor space. Our ductless mini-split installers can help you determine which type of ductless mini-split will work best for your home and tell you all about the benefits they provide. Please reach out to us today for more information.
What Is a Ductless System?
A ductless system is just what the name implies, a heating or cooling system that works without using ductwork. These systems usually consist of an outdoor unit and up to three indoor units, which are often mounted on the wall. The outdoor unit heats or cools the refrigerant within the system and delivers it to the indoor units. These units then use the refrigerant to produce warm or cool air and deliver it directly to the living space, without the need for ductwork. Each indoor unit is designed to provide heating and cooling only to one specific area. This means you'll need multiple indoor units if you want to use a ductless system for your entire home. A professional can help you determine how to strategically place the units in zones throughout the house to deliver optimal comfort.
How Does a Ductless System Work?
A ductless system works through a relatively simple process. The indoor units are connected to an outdoor air conditioning unit or heat pump. An air conditioning ductless unit will only provide cooling capabilities, while a heat pump will provide both heating and cooling. The outdoor unit works to heat or cool the refrigerant within the system, depending on the season. It then feeds the refrigerant to the home's indoor units, where it is used to create hot or cold air. These units then disperse the air into space, effectively heating or cooling the room. The indoor units work quietly to blow the air up to 20 feet, ensuring proper circulation of the conditioned air. Each indoor unit is controlled by its own thermostat, allowing you to customize the temperature of each room in your home. Schedule a ductless air conditioning service today.
Installation Process
Our ductless heating and cooling systems are easy to install. A qualified and experienced team like the one at Columbus Worthington Air can usually complete ductless mini split installation in a single day. Not to mention, ductless systems are much less disruptive than attempting to install a complete system of ductwork in a home that wasn't built with one. Because no ductwork is required, you won't have to worry about a big construction mess in your home or expensive remodeling costs. The outdoor unit can be installed rather easily, and the sleek indoor units mount discreetly on the wall. Once each is installed, all that's left to do is connect the two using refrigerant lines and power and control wiring.
Benefits of a Ductless System
If you're considering a ductless system for your home, you may be weighing the pros and cons of your options. Ductless systems offer many benefits that make them an attractive choice for homeowners looking for an alternative to a ducted system. The ductless AC installers at Columbus Worthington Air can help you understand the advantages of a ductless system and help you decide if this type of system will work for your home. Some of the best features of a ductless system include:
No Significant Structural Changes: With a ductless system, your home won't have to undergo extensive construction to install ducts. This means a lower cost and less disruption to your daily life. Not to mention, adding ducts to a home that wasn't designed for them can create space issues. A ductless system can help you avoid these issues.
More Control Over-Temperature: With a ductless system, you can set the temperature of each room individually, giving you greater control over the temperature of each space. Each indoor unit has its own thermostat. This means the members of your family can set the temperature of the room they're occupying, and everyone can be comfortable.
Potential Cost Savings: Ductless systems give you the opportunity to save on your heating and cooling costs. With individual indoor units, you can turn off the units in parts of the home that are unoccupied. This can help to reduce energy costs and save you money.
Contact Us Today
If you are interested in learning more about our ductless heating and cooling in Ohio, or air conditioning systems, we encourage you to reach out to us today. Our team can install and service these systems for homeowners in the Columbus, OH area, ensuring they continue running at optimal performance. Give us a call today to get started with ductless AC service!