Air Handlers
---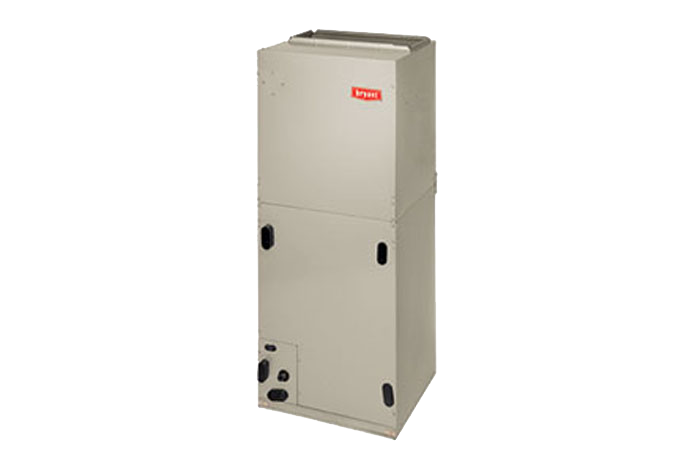 Installing Air Handlers for Columbus, OH Homeowners
Air handlers play an important role in your HVAC system, working together with other equipment to circulate air throughout your home. Because it serves such a vital function, an air handler is necessary for optimal heating and cooling performance. The team at Columbus Worthington Air can help you improve your HVAC system with the addition of an air handler at your home in Columbus, OH. We have extensive knowledge and a range of equipment to meet the needs of any house, regardless of its size. Please reach out to us today for additional information or to request air handler service.
What Is an Air Handler?
An air handler is a piece of indoor equipment that works alongside your heating and cooling system. The purpose of an air handler is to better circulate the conditioned air your systems create to ensure the air gets to all areas of the house. This helps to heat or cool your home more effectively and makes a more comfortable environment for your family. In addition, air handling systems are equipped with filters to clean your air before it pushes it throughout the home. An air handler can help you create a healthier and more comfortable environment for you and your family.
How Does an Air Handler Work?
Air handling units are not a part of every HVAC system, and due to this, you may be confused about how they work and their intended purpose. Our team is here to help you understand how an air handler can improve the function of your HVAC system. When paired with a heat pump, an air handler can be used to circulate both cool and hot air throughout your home. This dual function means it can help to provide temperature regulation for your home year-round. An air handler works in the following manner:
Cooling Mode: When in cooling mode, the air handler pulls warm air from inside the house. It then blows this warm air across cold evaporator coils to remove the heat and then blows the cooled air through the ductwork of the home. The heat that is captured from the warm air is pushed to the outdoor compressor, where it is released.
Heating Mode: In heating mode, an air handler works the opposite way. It pulls cool air from the home and blows it across warm evaporator coils. It then blows the heated air through the house. The outdoor heat pump helps in this process by keeping the evaporator coils warm so they can continue to heat the air.
Types of Air Handlers
There is more than one type of air handler for heating and cooling, and certain types will work better depending on the size and configuration of your home. Our team can help you understand the differences between the different types of air handlers and assist you in choosing the right option for your home's comfort and air quality. Some of the most common types of air handlers include:
Fan Coil Units: A fan coil unit is a type of compact air handler that is made using very simple construction. It will only have a few basic components, including a fan, filter, and heating or cooling coil.
Make-Up Air Units: A make-up air unit is a larger type of air handler that is designed to condition outdoor air and push it throughout indoor spaces. Unlike other handlers, these do not recirculate indoor air and instead use fresh air from the outdoors.
Rooftop Packaged Units: Air handlers may also be found as part of a larger rooftop packaged unit. These are HVAC systems that are designed for installation on the exterior of structures.
We Offer Air Handlers from a Top Brand
At Columbus Worthington Air, we want our customers to have access to the best products that will offer high performance for their homes. That's why we provide air handlers from a top manufacturer, Bryant. These powerful pieces of equipment will provide many years of use at your home. You can count on us to provide reliable recommendations and installation service of the following Bryant air handlers:
Bryant Legacy Line™
Bryant Preferred Line™
How Air Handlers Make Your Heating & Cooling System Efficient
Air handlers are an excellent way to improve the efficiency of your heating and cooling system. However, to do so, your air handler must also be operating a peak performance. The better your air handler is at circulating hot and cold air through the ductwork of your home, the more comfortable your home will feel, and for a longer period of time. This means your outdoor units will have to run less to maintain a comfortable environment for your family.
Contact Us Today
If you are interested in learning more about air handlers and how they can help to improve the function and efficiency of your systems, please feel free to reach out to us today. As your air handler company, our team provides installation and repair of air handlers, ensuring your equipment stays function at the highest capacity. Please give us a call today to speak to a member of our staff.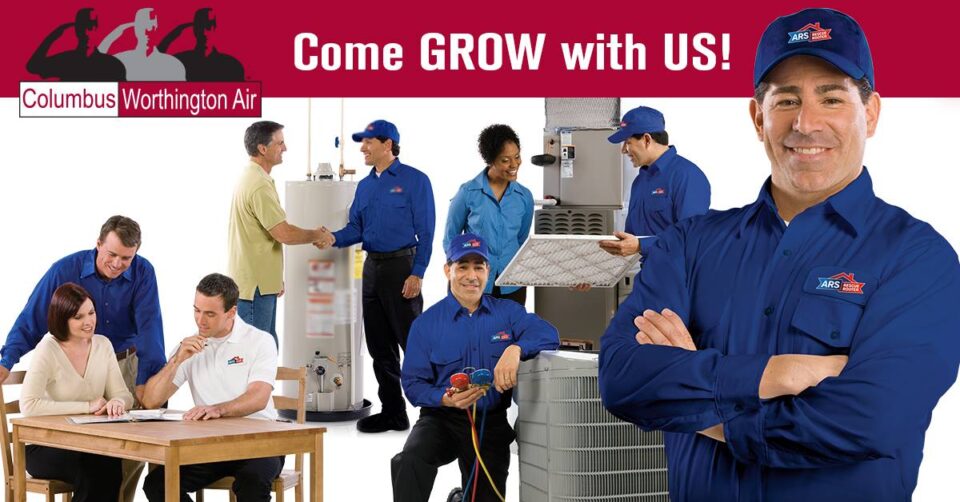 Request an Appointment
All appointments will be confirmed by phone. Same day appointments not accepted via internet. For emergency service please call 614-405-7819.
NOTE: By submitting this form, your email address may be used for future marketing purposes from Columbus Worthington Air; however, your email address will never be sold to a third party. For more details, view our Privacy Policy.