Furnaces
---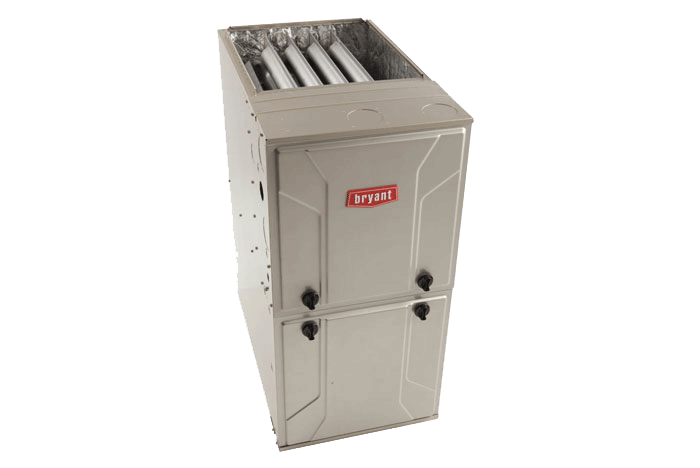 Professional Furnace Maintenance in Columbus
Furnaces are a fixture in virtually every home in Columbus, and they're usually a vital part of our daily level of comfort. These appliances run on gas, oil, or wood, which is used to circulate heated water and air throughout our homes. If you've ever experienced fall and winter in the northern part of the U.S., you know how important it is to keep furnace repair services on speed dial.
The Importance of Furnace Tune-Ups
Unless you're a fan of cold showers and drafty hallways, you're probably experiencing the benefits of a good furnace. Tuning up your furnace keeps your hot water as hot as you need it for rinsing vegetables or shampooing your hair, but also stops the pipes from freezing over in the winter and creating much bigger problems. Taking the time to maintain a furnace in the summer can save you a lot of headaches come winter when the importance of this appliance becomes evident.
Gas Furnace Services and Maintenance
Gas furnaces are the appliance most people are referencing when we use the term 'furnace.' These appliances commonly use natural gas to heat water and air through different means, like forced air and forced draft. Our furnace cleaning, repair, and maintenance services keep your furnace working at peak efficiency, which in turn raises your daily level of comfort and stops your gas bill from skyrocketing.
Forced Air Heating Maintenance
Forced air heaters work through the vents and ducts to keep buildings warm, on a different system than the actual air conditioner and heating systems. This is one of the more common methods of heat distribution in the U.S. Furnace cleaning services keep this operation pumping fresh air throughout the home, so scheduling regular maintenance is recommended for houses of any size.
Furnace Cleaning
Our furnace cleaning includes a thorough cleaning of all the parts of your furnace, especially those known to accumulate debris, like the combustion chamber, burners, and air ducts. We also sell products to keep your furnace clean going forward, such as media filters, electronic air cleaners, and air handlers.
There are some DIY instructions on the web about how to clean a furnace, but it requires expertise to root around in complex machinery, even to clean it. We provide the expertise, tools, and knowledge necessary for professional-grade furnace cleaning. Also, if a routine furnace cleaning reveals that one of the furnace's components requires, we can help with that, too.
Contact Us for Furnace Repair and Installation
Along with furnace maintenance and repair, Columbus Worthington Air also installs top-quality gas furnaces built by Bryant, a trusted HVAC manufacturer:
Bryant Legacy Line™
Bryant Preferred Line™
Bryant Evolution Line™
Call, email, or live chat with us today, and we'll be happy to answer any questions you have about our furnace cleaning services or any other HVAC-related inquiries. Visit our Contact Us page for more details.
Request an Appointment
All appointments will be confirmed by phone. Same day appointments not accepted via internet. For emergency service please call 614-405-7819.
NOTE: By submitting this form, your email address may be used for future marketing purposes from Columbus Worthington Air; however, your email address will never be sold to a third party. For more details, view our Privacy Policy.