Technological Advancements in Heating and Cooling
July 20, 2023
---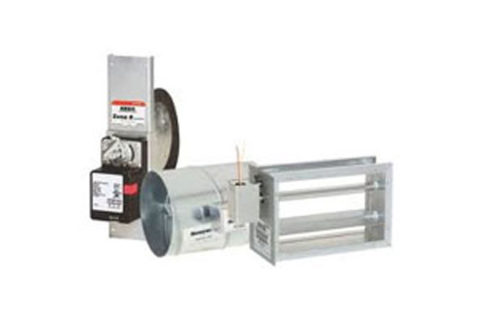 The HVAC industry has greatly benefitted from advancements in technology, offering more efficient heating and cooling systems for use in residential homes. However, the benefits of new technology don't end with your furnace or air conditioner—smart HVAC accessories can now reduce the amount of energy required to heat and cool your home so you can enjoy energy savings and customizable comfort never before possible inside your home.
Intelligent Thermostats
Your thermostat is the control center of your HVAC system that allows you to make changes at a moment's notice to increase the comfort in your home. Intelligent thermostat technology takes this ability one step further, providing precise control over your home's temperature, humidity levels, and air quality. Once you have chosen and programmed your desired settings, your intelligent thermostat will maintain exactly the level of comfort you desire in your home by making changes as necessary throughout the day. Intelligent thermostats allow you to set a seven-day program for heating or cooling that matches your schedule to minimize energy usage when your home isn't occupied and maximize comfort when you need it most.
Remote Connectivity
Smart home technology allows you to control your home's temperature and air quality even when you aren't on the premises. Remote connectivity allows you access to your thermostat from your computer or smartphone at any time so you can check the temperature in your home and make adjustments while on the go, regardless of whether you are out for the day or on vacation. With remote connectivity, you can ensure that your home is always the perfect temperature the instant you step in the door.
Home Zoning
Your home is comprised of different areas that are occupied at different times of the day. Fine temperature control isn't needed in the bedrooms when you are active during the day, and you want to be able to keep the bedrooms comfortable without worrying about the rest of the house at night. Home zoning allows you to designate different areas of your home and control the temperature and comfort level in each. Split-level homes can benefit from creating two zones—an upstairs zone and a downstairs zone—but you can also create zones in basements, temperature-controlled garages or attics, home office spaces, and more. Home zoning allows you maximum energy control in every part of your home, as well as offering energy savings by only heating or cooling the areas you're currently using.
Variable-Speed Technology
Variable-speed air handlers maximize heating and cooling efficiency by ramping up and down slowing at the beginning and end of heating or cooling cycles. This process uses less electricity than standard-speed air handlers, and can you money on your monthly bills. Variable-speed air handlers also offer superior humidity control in your home for increased comfort, and are much quieter than other types of air handlers. These benefits allow you to enjoy enhanced indoor comfort while spending less to attain it.
Are you ready to take advantage of the advanced heating and cooling technology available today? Visit our website to contact an HVAC professional in Columbus today to find out more about your options. You'll also find more information about the latest advancements in home comfort on our blog.
Last Updated: July 20, 2023