HVAC Accessories
---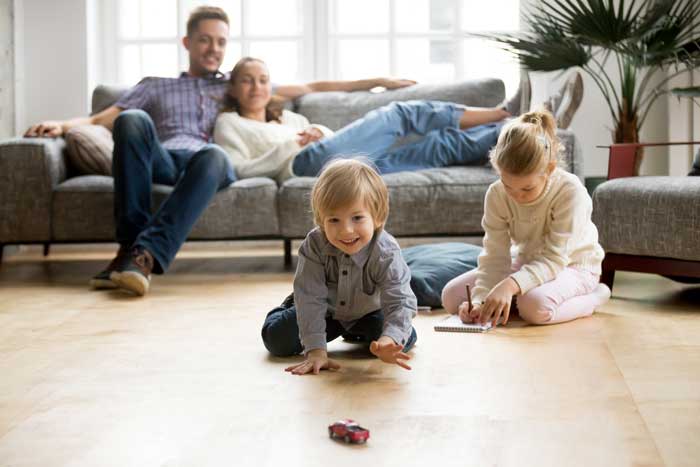 614-405-7819
Our HVAC Supply Can Improve Your Unit's Efficiency
Columbus Worthington Air (CWA) offers a wide variety of HVAC accessories, including humidifiers, dehumidifiers, UV Germicidal lamps, air cleaners, air purifiers, filters, pads, and more. Please call or schedule an appointment with our team in Columbus, OH if you are interested in how these accessories can improve your comfort.
We Have a Wide Variety of HVAC Accessories
Maintaining a consistent climate at home is essential to your comfort and energy efficiency. A reliable air conditioner and furnace will do their parts, but HVAC accessories can enhance the operation. Columbus Worthington Air offers a wide variety of HVAC accessories, including:
Humidifiers – These accessories can limit health problems caused by low humidity. We will help you choose a unit that is the right size for your home and easy to use.
Dehumidifiers – A dehumidifier can remove moisture from the air inside your home to make it easier for individuals with asthma or allergies to breathe.
UV Germicidal Lamps – Ultraviolet germicidal lamps deactivate the reproductive capabilities of bacteria, viruses, and pathogens to sanitize your air.
Air Cleaners – An air cleaner filters the air in your home, removing dust and pet dander from circulation.
Air Purifiers – Air purifiers emit negative ions to kill airborne pathogens and sanitize your air.
CWA Offers the Bryant Evolution System Thermostat
Columbus Worthington Air offers the Bryant Evolution System, which is the ultimate in home comfort. The Evolution Control is much more than just a thermostat. Think of it as the control center for precision temperature, humidity, and indoor air quality control. It automatically adjusts the humidity in your home to maximize comfort while reducing condensation in the windows. It tracks your indoor unit, outdoor unit, and indoor air quality and reminds you when it is time for routine maintenance. The Evolution Control also offers seven-day programmability.
Accessory reminders take the guesswork out of replacing filters, humidifier pads, and UV lamps. Variable speed technology enhances comfort through more prolonged heating and cooling cycles, which provide consistent temperatures throughout your home, money-saving energy efficiency, and extra-quiet operation.
This system provides options for enhanced peace of mind with remote connectivity, improved indoor air quality, zoning, and more.
We Also Provide Air Filters and Treatment Systems
Indoor air pollution can trigger asthma and allergies and reduce the overall comfort levels inside your house. There are many options for home air purification. Our air filters and treatment systems include media filters, electronic air cleaners, and ultraviolet and "whole house" HEPA air treatment systems. Depending on the type of air purification system you choose, you can kill up to 99.9% of the bacterial and fungal particles passing through your systems.
The Benefits of HVAC Accessories
You rely on your HVAC system to keep you cool during the summer and warm during the Ohio winter. Generally, your HVAC system is effective at keeping you comfortable, but HVAC accessories from Columbus Worthington Air can improve your overall experience. Among the benefits of HVAC accessories are:
Fewer Respiratory Problems – Humidifiers and dehumidifiers can quickly address varying levels of air moisture making the air in your home easier to breath.
Cleaner Air – An air cleaner, filter, or purifier will remove bacteria and dust from the air to keep you and your family healthy.
Improved Energy Efficiency – When HVAC accessories such as smart thermostats and zoning systems work effectively, they will enhance your home's energy efficiency.
Contact Columbus Worthington Air Today
When you want to enhance the performance of your HVAC unit and improve the comfort of your Columbus, OH home, consider adding an HVAC accessory from Columbus Worthington Air. Contact us today to get started. All appointments will be confirmed by phone. Same-day appointments are not accepted via the internet.
Request an Appointment
All appointments will be confirmed by phone. Same day appointments not accepted via internet. For emergency service please call 614-405-7819.
NOTE: By submitting this form, your email address may be used for future marketing purposes from Columbus Worthington Air; however, your email address will never be sold to a third party. For more details, view our Privacy Policy.