Is It Time to Replace Your Furnace in Columbus?
September 19, 2023
---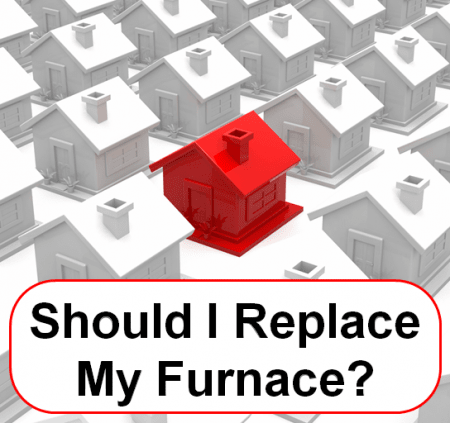 Although the days are still warm, fall will soon be on its way. Now is the best time to consider whether replacing the furnace in your Columbus home could benefit you and your bank account this winter. Even a well-maintained older furnace loses efficiency with the years, while newer models offer greatly-improved energy savings and more fuel options than ever before. Keep reading for some factors to consider when making the choice to replace your furnace.
Heating Problems
While it's true that regular maintenance and repairs will extend your furnace's lifetime, some problems signify that your furnace's useful years are coming to an end. Rising heating bills even after you have performed yearly maintenance or made multiple repairs are a sign that your furnace will need replacement in the near future. Excess humidity in the air, noisy operation, foul odors, and dust are other indications that your furnace could be failing. It's always best to have the system checked by an HVAC expert, who can confirm whether further repairs will or won't solve your problems.
Energy Source Considerations
If you live in an older home, your furnace may have been switched from coal-burning to utilize oil or gas. Converting a furnace to a fuel source it was not originally intended to use reduces efficiency, which in turn means you're paying more for heating than you should. Additionally, if energy sources such as natural gas or propane have become available in your area, utilizing these options may be more cost-effective and are certainly more environmentally-friendly. If you're thinking about switching your HVAC system to natural gas, it's best to replace your furnace with a new model designed specifically for this intended fuel source.
Your Furnace Is Over 15 years Old
The average lifetime of a home furnace is approximately 15 years. While many units last longer, if your furnace is well past the 15-year mark, it may be time to consider replacing it. If your furnace is very old or has been poorly-maintained, it may be running at less than peak efficiency. Today's newer models, particularly those with an ENERY STAR label, are up to 15% more efficient than even the best maintained older models. Improved efficiency means lower heating bills, which can make a difference if you're trying to save energy and money. Additionally, many older gas furnaces don't have vent dampers or an induced draft fan. These additions prevent hot air loss through ventilation ducts and chimneys. If you're using a furnace without these parts, you're paying for heat that is being lost easily from your home.
Are you having furnace troubles or looking through newer models to compare their benefits? Check out our Learning Center page for more information about maintaining an old furnace or purchasing a new one. You can find out about furnace maintenance, repair, and replacement in Columbus by visiting our website.
Last Updated: September 19, 2023